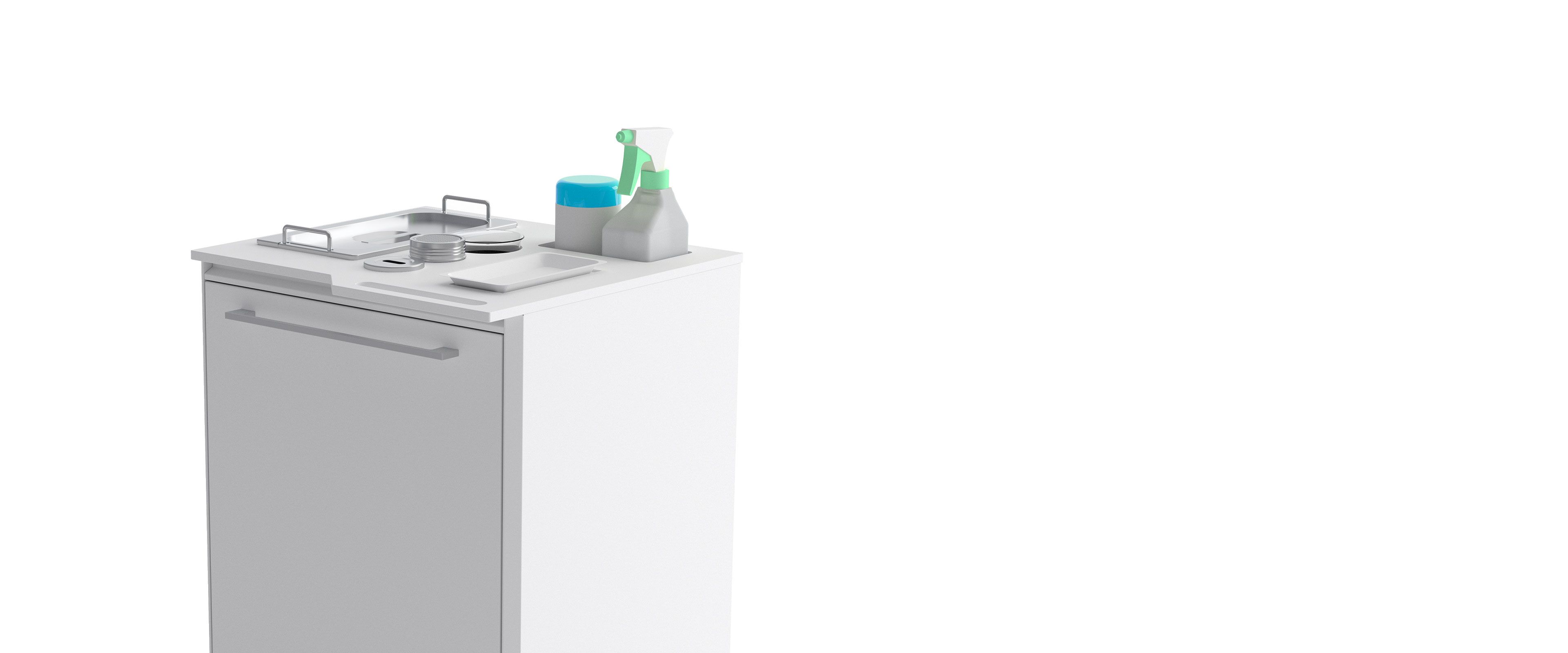 OPTIMUS
POST OPERATIVE TROLLEY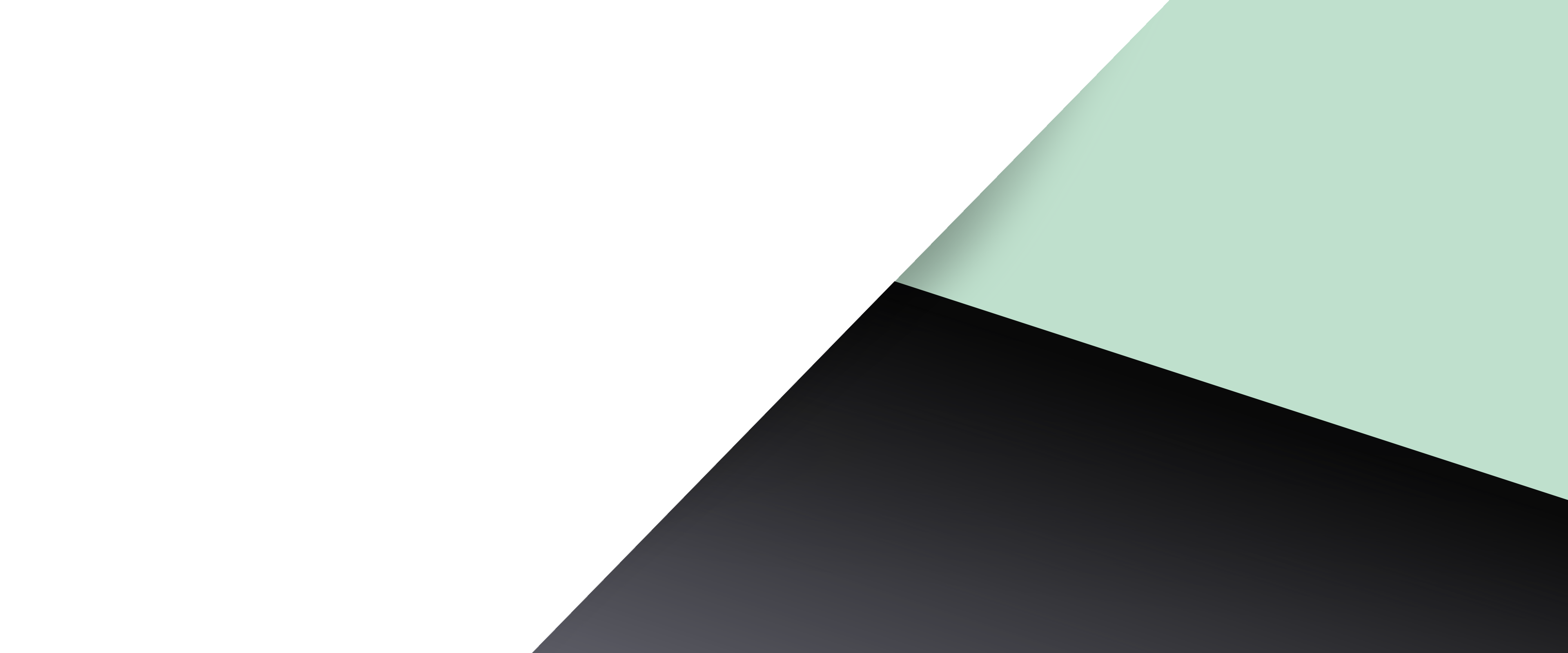 OPTIMUS
On an aesthetic level, OPTIMUS remains faithful to the standards of a refined design, created from the PRISM series. On a practical level, it is the ideal tool for the management and selective post-operative sorting with considerable time savings since it allows you to quickly and directly place all the waste to be eliminated, reusable and rotary instruments, in the operating area.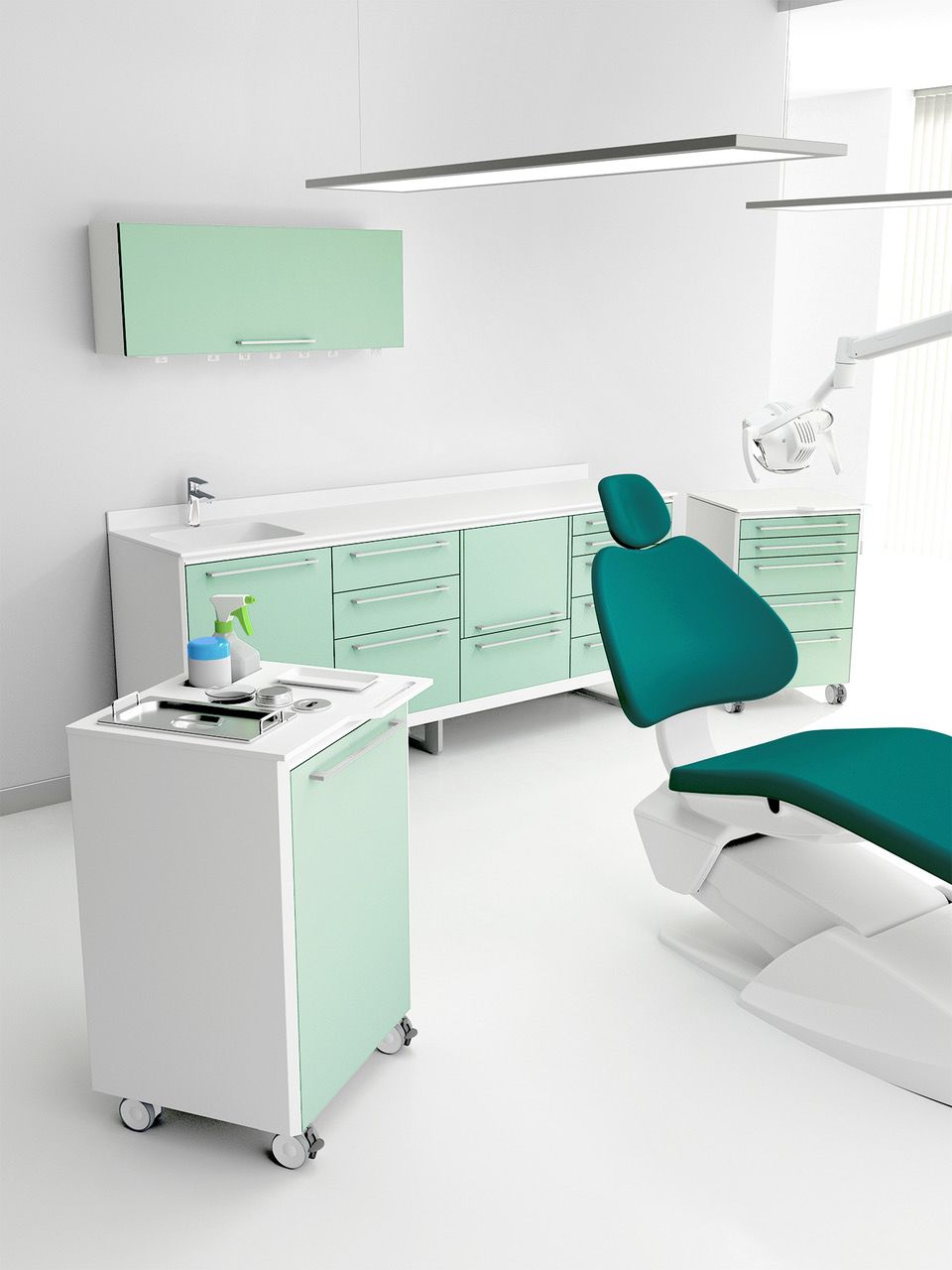 PERFECT HYGIENIC PROCEDURE
All waste and materials used for patients are sorted, immersed and placed immediately in the dedicated compartment, both during and at the end of the treatment. The containers and trays are transported daily to the sterilization unit or disposed of in special containers. Every week, or according to use, the movable unit, racks, baskets and containers are cleaned, disinfected or sterilized. In fact, thanks to the rear opening door, the device is fully accessible in all its parts to be cleaned and sterilized.
Why use the selective postoperative sorting service?
The selective postoperative sorting service guarantees the control of the material in the disposal process and the optimization of the storage area (tight and limited spaces). The result is considerable time saving in the cleaning phase between one patient and another, minimizing the risk of contamination.
Structurally OPTIMUS is made entirely of metal painted with epoxy paint that can be completely disinfected using neutral products. It has a Corian top prepared for housing the various containers. Internally it is equipped with 2 waste bins for the storage of undifferentiated and infected material.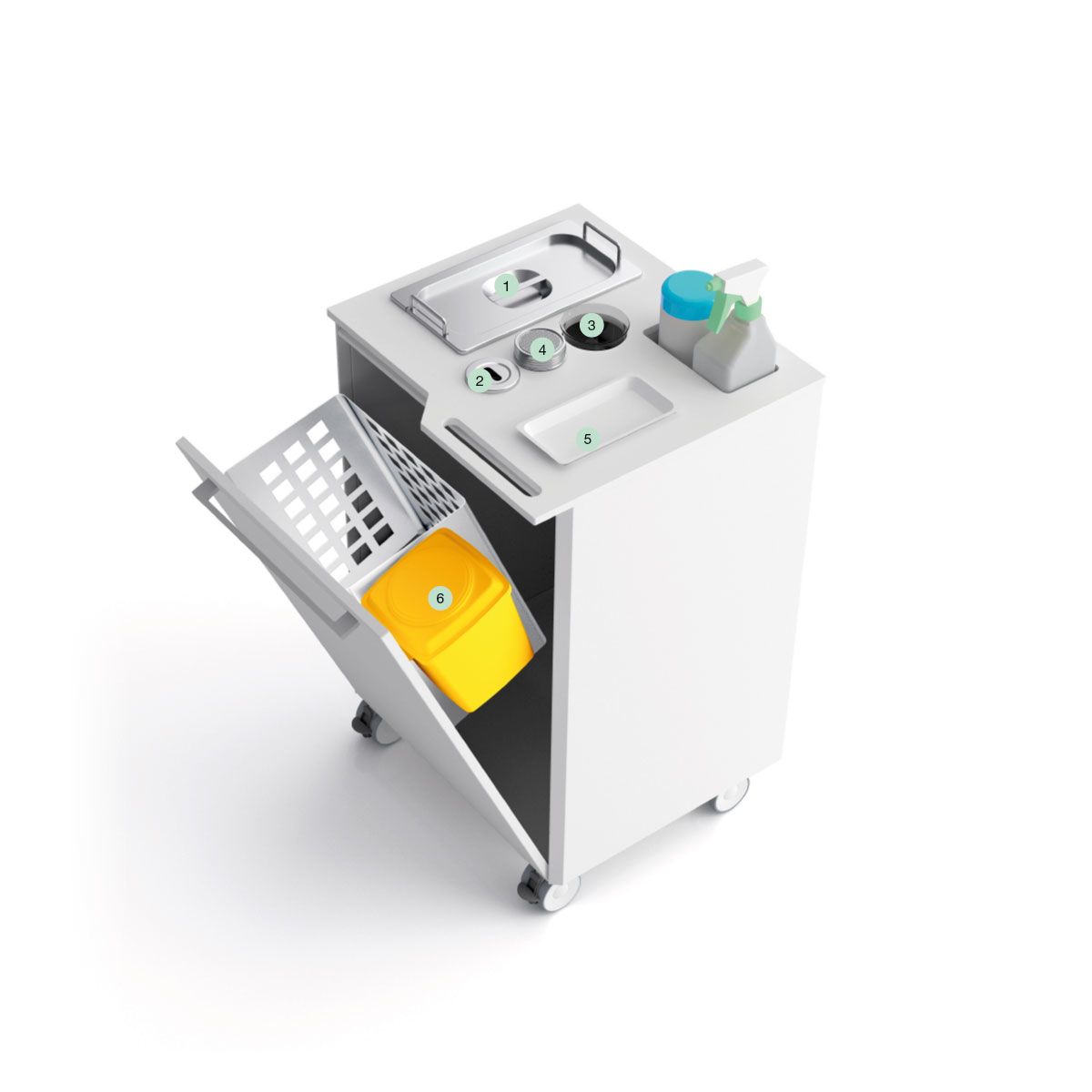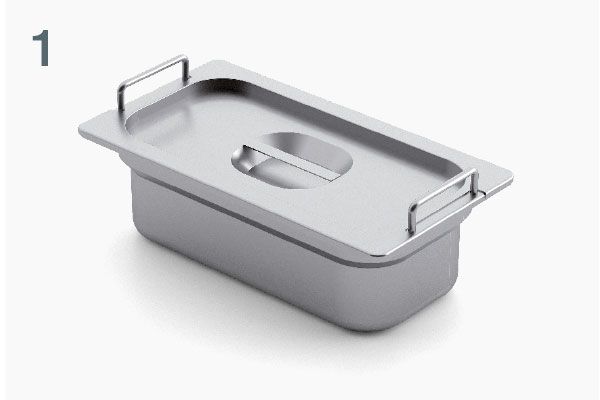 3.5 L stainless steel container for pre-treatment of reusable instruments.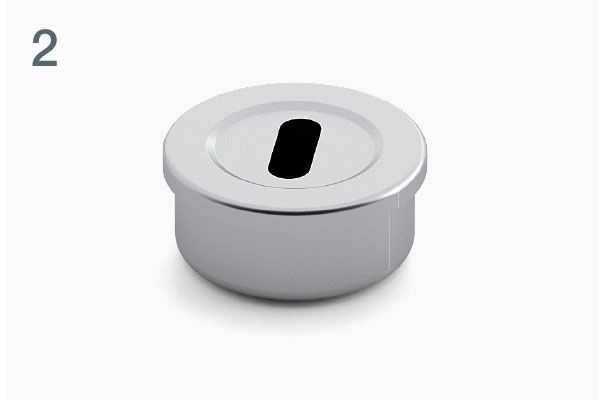 Stainless steel multi-purpose decontaminator ø 7.5 cm - h 3.5 cm for endodontic burs and instruments.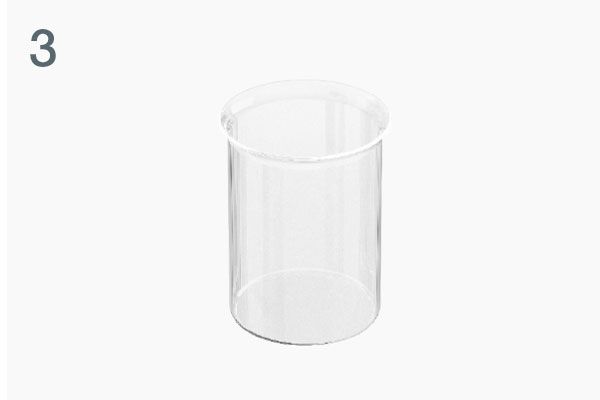 Glass container 600 ml for the treatment of reusable instruments (e.g. cannulas).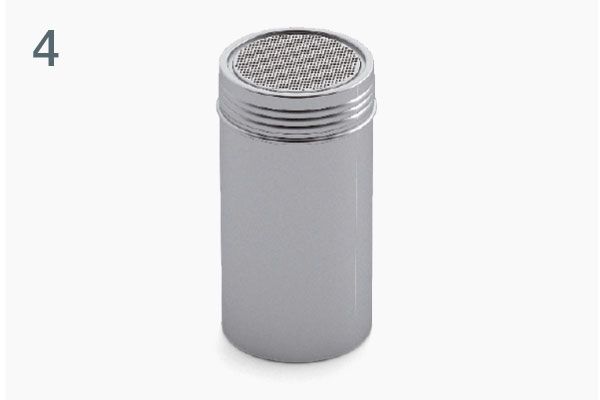 Stainless steel container with gasket for the treatment of rotary and endodontic instruments.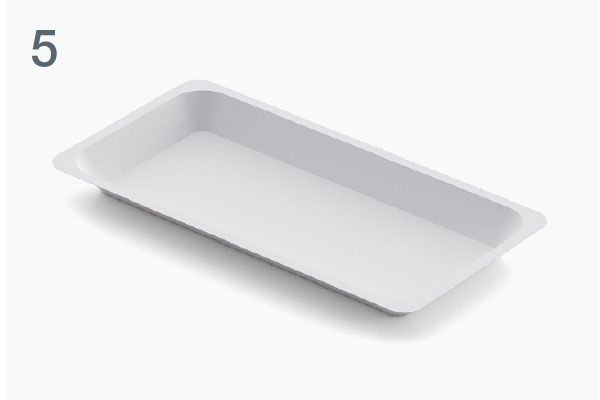 Tray for handling dynamic instruments.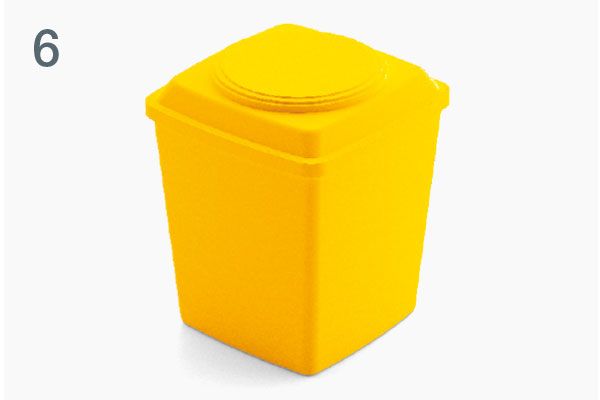 Container for infected material.
Size
L 543 - D 502 - H 825 mm
Packaging size
L 610 - D 600 - H 900 mm